15:10 - 15:30 Afternoon Tea
Agenda
Adelaide Symposium
Thursday 6th July 2017
Hilton, Adelaide
08:30 - 09:00 Registration
09:00 - 09:20 Welcome and Opening Comments
10:50 - 11:10 Morning Tea
16:50 - 17:00 Review and Closing Comments
10:20 - 10:50
Keynote Address
Donny Walford
Founder and Managing Director of DW Bottom Line Transition Strategists and DW Behind Closed Doors Pty Ltd
The founder of two companies, Bottom Line and Behind Closed Doors, Donny Walford has achieved national success working with Boards, Executive and senior management across industry, government and the NGO sector. With an extensive background at Board level, CEO and Executive roles in banking, finance, business associations and government, Donny works at the Board and Executive level of management to drive major strategic change. Through her businesses Bottom Line and Behind Closed Door, companies focussed on professional development, mentoring and networking, Donny assists organisations and individuals maximise their performance.
09:20 - 09:50
Keynote Address
​I want what
she's Having
Sadhana Smiles
Chief Executive Officer, Harcourts Group Victoria
Sadhana Smiles is the CEO of Harcourts Group Victoria, the fastest growing real estate group. She started her career as a receptionist, is an accomplished keynote speaker, a well-known industry commentator and author of 'People Power did you have them @ hello'. In 2013 she was named the Victorian Telstra Business Woman. In 2016 she was one of 100 Women of Influence in Australia. She is the founder of not for profit Links Fiji taking health care to rural areas of Fiji ensuring that the incidence of cervical cancer is reduced.
09:50 - 10:20
Keynote Address
Driving Gender Equality in Australia -
It's Time​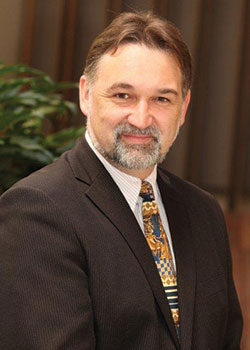 Dr Terrance Fitzsimmons PhD MBA (Adv) BEc CA
Lecturer & Post-Doctoral Research Fellow,
University of Queensland Business School
Dr Fitzsimmons is a Lecturer in leadership, human resource management and change management with the University of Queensland Business School. He is also a Chartered Accountant with over 30 years of experience. He is currently the co-convenor of the Australian Gender Equality Council with Helen Conway, former director of the Workplace Gender Equality Agency. He has served as national and state presidents of not for profit bodies as well as a director on boards of Listed Public Companies in Australia and overseas.​
11:10 - 12:40
Panel Discussion
​abbie wright
diversity & inclusion manager, aurecon
joanne chua
petra sprekos
general manager - lifestyle, leisure and Industry, carsales.com
Inclusive leadership
Diversity is thought to be not enough: leadership in the 21st century demands that executives and organisations move beyond to capture the potential that comes from inclusion. If diversity is the 'the mix', then inclusion is making the mix work by leveraging the wealth of knowledge, insights and perspectives in an open, trusting and diverse workplace. Research has found that over 80% of people who have worked with an inclusive leader were more motivated, productive, loyal to the organisation, and more likely to go the extra mile. Yet research also shows that approximately two thirds of people experience less than half of their leaders as inclusive leaders. How do we create more inclusive leaders within organisations? How do we create a more inclusive workplace, incorporating diversity in all that we do?​
14:40 - 15:10
Award Session
South Australian Award for
Excellence in Women's Leadership
Tanya Hosch
General Manager - Inclusion and Social Policy, AFL
16:10 - 16:50
Keynote Address
​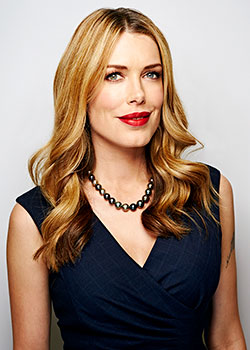 Tara Moss
Author, television presenter, journalist, former model,
and UNICEF national ambassador
Tara Moss is the bestselling author of eleven books of fiction and non-fiction published in nineteen countries, a journalist, doctoral candidate at the University of Sydney, public speaker and outspoken advocate for children's rights and women's rights. She is a UNICEF Goodwill Ambassador and UNICEF Australia's National Ambassador for Child Survival, Patron for the Full Stop Foundation for ending rape and domestic violence and an ambassador for Our Watch. Currently, Tara is working on a new factual series for the ABC, Cyberhate with Tara Moss, which will premiere in March 2017 on iview and ABC2.
13:40 - 14:40
Development Session
Elevate your Career
This development session will give you an insight into the 4 key areas for advancing your leadership career:
Redefine your value and take ownership of your leadership role - whatever your current level
Actively develop advantageous internal and external relationships
Prioritise brave, adaptive and experimental thought and action
Develop a 'stepping up' mindset and get ready to start learning​
15:30 - 16:10
Keynote Address
​
katrina webb
former paralympian and business woman
When Katrina Webb was 18, she discovered that a weakness on her right side was a mild case of Cerebral Palsy. With the discovery of her CP, Katrina decided to take the next step and compete in the Paralympic games. At her first Paralympic Games in Atlanta in 1996, Katrina won a Gold Medal in the 100m and 200m sprint and a Silver medal in the Long Jump. At the Sydney 2000 Paralympic Games Katrina had the honour of being the first torchbearer to enter the Olympic Stadium for the opening ceremony and went on to win Silver in the 100m and 400m sprint and Bronze in the 200m sprint. At the most recent Paralympics Games in Athens 2004, Katrina Webb won another Gold medal for the 400m sprint and set a new Paralympic Record. Katrina's success on the track has made her one of Australia's top performing Paralympic athletes.